Quality Assurance
August 31, 2022
7 Ways to Advance Your Career as a QA Engineer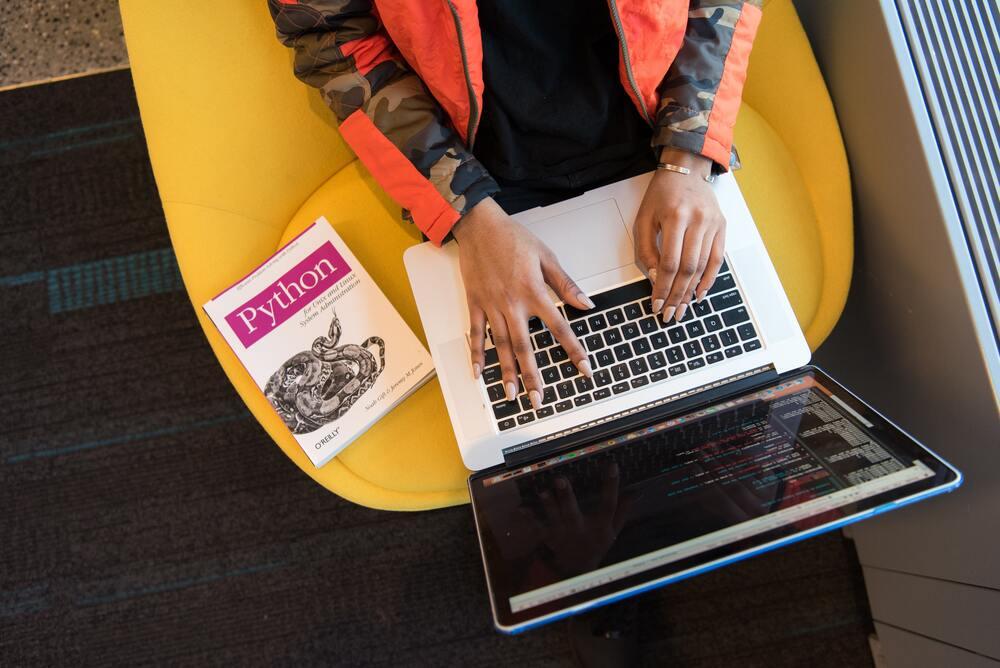 The career development process differs for everyone working in the QA field. How you progress depends on the project you are working on, how many people are in the team, and most importantly, the technical skills you have—such as knowledge of different types of testing tools, technologies, frameworks, languages, and so on. However, while technical skills are essential to advancing your career in quality assurance, your soft skills also play a significant role in your career development. Being a respectful team member, having strong communication skills, and taking responsibility for your work are just some core qualities that every QA engineer should possess and maintain in order to excel in their career.
As someone who has made quite a lot of progress in their career as a QA engineer, I know exactly what the journey involves, especially when it comes to the importance of soft skills. In this article, I will share 7 ways you can advance your career as a QA engineer by focusing on and developing your soft skills.
1. Keep an open mind and be kind
The first tip is to be kind to the people you work with and keep an open mind. The energy you give will be the energy you receive. This is the most important part of creating a healthy and enjoyable work environment. Doing simple things like listening to your team, showing interest in what they have to say, and making an effort to understand them and their actions will make all the difference.
To grow in your career and develop your skills, you need to build good relationships with your team and be open to exchanging knowledge and experience. After all, these are the people you spend the most time with during the work day—so you want to be able to communicate with them effectively. You can learn a lot from your team, particularly from quality assurance engineers who have more experience under their belt.
What I have learned over the years is that we are all different. If something works for you, it doesn't mean it's the same for others. Learn how to communicate issues respectfully. Also, be kind to others but don't forget to be kind to yourself, too. Don't beat yourself up when something doesn't go as planned. Understand that learning takes time and enjoy the process.
2. Communicate openly with your team
Open communication is particularly important when you're at the start of your career in quality assurance. It is the best way to gain new knowledge from more experienced colleagues. So working on these skills will help you move forward with your career.
When communicating with developers and designers, don't be afraid to ask plenty of questions to better understand the idea behind the product you are working on. Show interest and take initiative and you will see your knowledge gradually improving by the day. Learning is key to advancing in your career.
When communicating with your team online—either in chats or video calls—be responsive and make sure messages are clear and easy to understand. When on video calls, it's okay to start off a meeting with a friendly informal chat to break the ice—if the situation allows it, of course. You can share a fun story or some interesting news. Don't forget to be professional, though.
3. Take initiative and be proactive
Being proactive and taking initiative is a great way to improve your skills and expand your knowledge. Be eager to dig deeper, explore more, and find solutions. Don't always wait on someone else to tell you what to do. Be curious, use your creativity, and have your own ideas. Take the lead on a task or create your own. For example, if at some point you don't have any specific tasks, you can do exploratory tests, think about ways to improve tests, or help with creating documentation. At the same time, if you feel like you've been 'forgotten', offer your help and make it clear that you are ready for new tasks.
Don't be afraid to ask questions and challenge yourself to find out the answers on your own. It's quite refreshing to struggle sometimes. It also feels very rewarding when you finally find the answer. In the process, you will most definitely find out something you didn't know before or weren't confident about. In my own experience, I have found myself in situations where developers and designers were working on their tasks and there wasn't anything specific for me to test. However, I used this time to explore the product in depth and come up with ideas and tests that could improve the quality of the product. I found that being proactive in such situations served as a valuable learning opportunity and made me feel like a part of the development team.
4. Share your feedback and ideas
Try to think outside the box when performing a task. Don't just do a task just for the sake of it. If you see something that might look/work differently, share your thoughts and ideas on how it can be improved. Who knows, maybe the developer was struggling to find a solution and you can help them come up with a better one.
When it comes to providing feedback, remember to be positive and respectful. Also, be mindful that your idea or opinion might not necessarily be the most suitable solution. However, it might be the trigger the team needs to find the best solution. So don't get discouraged if your idea isn't accepted. Continue to express your thoughts and share ideas in the future. To continuously grow and improve your skills, you should ask for feedback about your performance. This way, you can find out which areas or skills you should focus on and how you can improve.
5. Embrace new challenges
If you are asked to do something you are not too experienced with or aren't too confident about—don't be afraid to say yes even if you are at a junior level. Accept the challenge. If someone has chosen you for the task, it means that they believe that you are capable of doing it and it is your chance to prove that they are right.
Also, new challenges will help you learn many new skills, while having more responsibility will give you greater confidence to take on other tasks as well. You will see that you can accomplish anything as long as you put your mind to it and that you are in fact good at it. This newfound confidence will push you to become a better QA engineer. With every challenge you face and overcome, you will feel more confident in your ability to successfully handle various situations.
6. Continue learning and ask for advice
Never stop learning and expanding your knowledge. The more you know, the greater the contribution you can make in your team, project, and career. To achieve your professional goals, a great starting point is to discuss them with other QA engineers. There are plenty of online courses you can sign up for that will help you expand your knowledge and take your career to new heights. Ask more experienced colleagues for advice on what kind of courses you can take to develop your skills and grow your knowledge in the specific field you're interested in—such as automation testing, accessibility testing, audio and video testing, or something else.
You'd be surprised how many useful resources are available that will help you in your career development, including websites, videos, courses, or maybe even books. I was quite surprised when someone recommended a book for me to read. I was like, "Oh right, I can learn from books, too." I was so surprised because I enjoy reading books but somehow it hadn't occurred to me that I could read books for my career growth as well. I guess I was used to getting IT-related information on the Internet. But there is a lot of great material in books too, so keep an open mind.
7. Step out of your comfort zone
It's completely normal that you don't know everything there is to know about quality assurance or feel a bit confused at some points in your career. Continuous learning is a major part of being a QA engineer. So don't be afraid to ask questions or try to investigate the problem and come up with a solution yourself. You will have to step out of your comfort zone (and probably more than once) but that's how you learn and become a better software tester.
When I was moved to a new project right after my internship had ended, I was the only QA engineer in that project. Though I felt a bit nervous, I knew I had to step out of my comfort zone if I wanted to advance in my career. And I am glad that I did. This experience helped me grow and learn so many new things! I worked some extra hours and was completely focused on the tasks. At first I was like, "Am I pretending that I know what to do, or do I actually know what I'm doing?" But I was determined to succeed at every task and wasn't going to let such doubts stop me from achieving my goals.
With the support from the whole team, I was able to improve my skills and I received great feedback for my work. As a result, my self-confidence grew and having greater responsibility encouraged me to come up with new ideas. Of course, I'm very lucky to have such a great team where everyone is supportive of one another. The work environment is incredibly healthy and I always feel motivated to do my job well. Not just because I need to do it, but because I want to be the best I can be and because I value the team and the effort everyone puts in.
So from my experience, even if you don't know how to do something or are second-guessing yourself—ask for help from more experienced colleagues. Prove that you are ready to learn, can be trusted, and can do your job very well. Stepping out of your comfort zone will give you the confidence and motivation you need to unlock your full potential and continue to develop your career as a QA engineer.
Take your career to the next level
Advancing your career may seem like a long and difficult journey—but it doesn't have to be. Yes, it requires continuous learning, strong motivation, unwavering support, and a lot of hard work, however, if you're set on becoming the best QA engineer you can be, then this journey is a truly rewarding experience.
Want to start or advance your career in quality assurance? We have plenty of job opportunities available for professionals at all levels and in various fields. Check out our open positions for more information.