Quality Assurance
March 12, 2021
How Much Data and Battery Does Clubhouse App Use?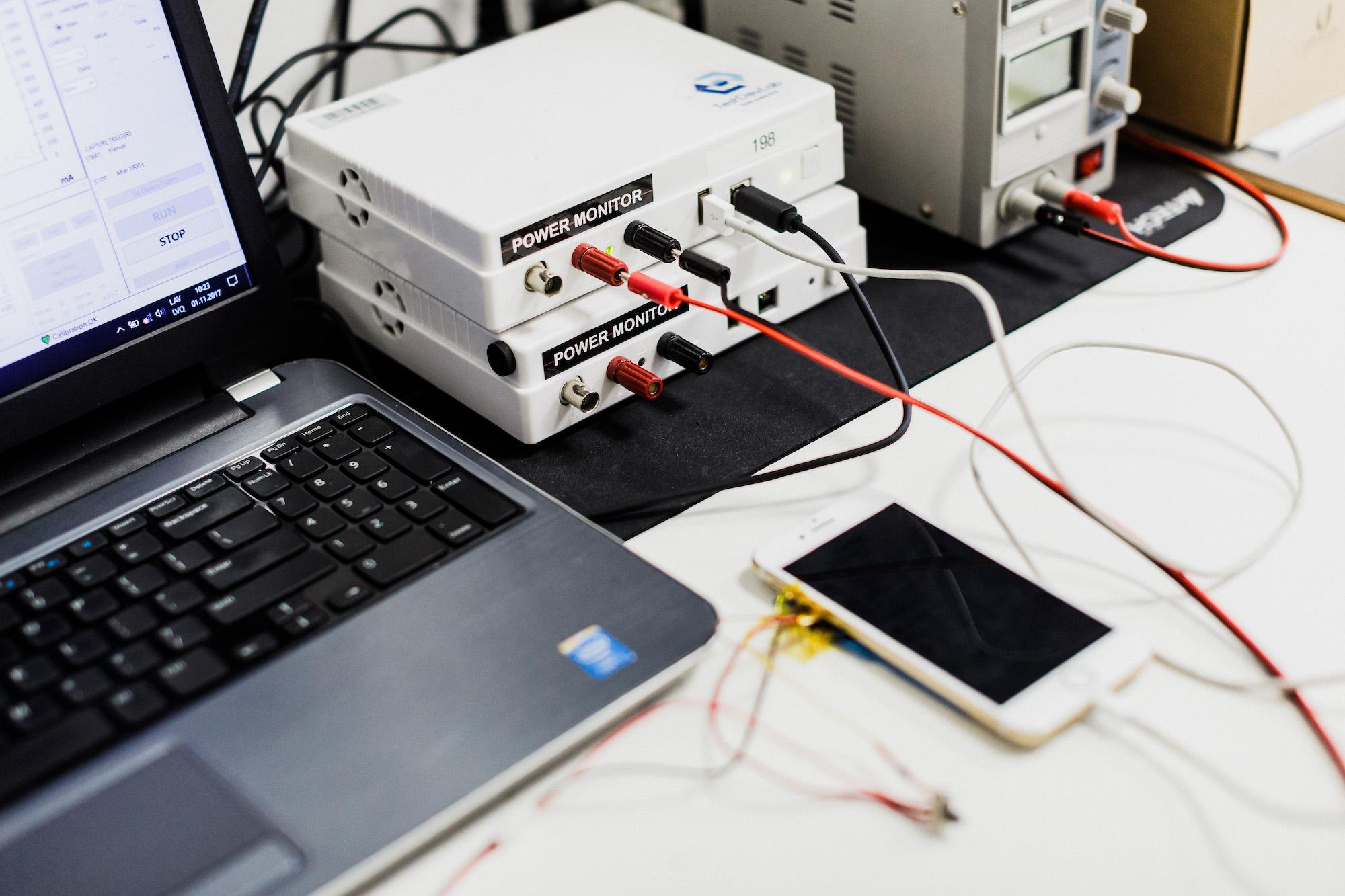 When Clubhouse launched last spring, there was only one room where the social audio app's co-founders and a couple of hundred people hung out. Fast forward one year, and Clubhouse has more than 10 million users, attention from superstars like Tesla CEO Elon Musk, 90's rap superstar MC Hammer or American talk show host Oprah Winfrey and a valuation of more than $1 billion.
The meteoric rise of Clubhouse can be explained by the app's sheer simplicity. Open up the app and you will see rooms where speakers talk about their topics, and listeners can join them on the virtual stage by raising hands. So it feels like a podcast that you can participate in. At the time of writing this article, the app is invite-only and accessible only from Apple devices. So there is also a feeling of exclusivity. What's worth mentioning, both Facebook and Twitter are working on competing products.
We at TestDevLab also tried out Clubhouse by hosting a discussion about the job opportunities in IT and got a firsthand experience with the app. But we didn't stop there and explored the app's behavior in more detail. We picked an Apple iPhone 7, iPhone 10 and the newest iPhone 12 and tested the Clubhouse app's performance. We wanted to get answers to these questions:
How much data does Clubhouse consume in 1 hour?
How much battery life does Clubhouse consume in 1 hour, and is there a difference in battery consumption when running the app on different iPhones?
What's the performance compared to other apps?
Pre-conditions
Test devices updated to the latest version of iOS.
Device volume and screen brightness set to 50%.
All 3rd party apps deleted.
Adaptive brightness is disabled.
Automatic updates are disabled.
Test scenarios
We set up several different scenarios to test how the app behaves under different conditions.
Baseline (screen off): The device is in an idle state with the screen locked.
Baseline (screen on): A screenshot of a Clubhouse room with 100+ users was made and opened in the gallery.
Room with 100+ users: The device is inside a Clubhouse room with at least one hundred users.
Room with 100+ users (background): The device is inside a Clubhouse room with at least one hundred users, and the screen is locked.
Room with 2 users: The test device has created a Clubhouse room, and 1 user has joined. She is listening to the audio feed coming from the room's creator.
Room with 4 users: The test device has created a Clubhouse room, and 3 users have joined. They are listening to the audio feed coming from the room's creator.
Data usage of Clubhouse app
To answer this question, we ran data usage tests on all three iPhones under all our scenarios. This is what we found:
With 90 kbit/s network speed (comparable to EDGE on 2G networks), the audio quality is very poor and at 85 kbit/s almost nothing can be made out. These are the minimum network needs but everything above (3G, 4G, 5G and good Wi-Fi) offers good quality sound.
When the app detects a poor network connection, a warning label will inform the user that they may experience problems.
Average data consumed by the Clubhouse app in a 1-hour session is 100-120 MB.
We clearly can see that Clubhouse can work in terrible network conditions and consumes very reasonable amounts of data.
To understand how data consumption compares to other apps, we decided to test data usage for the Spotify app on iPhone 12. We listened to a podcast on the Spotify app for 1 hour and saw around 100-150 MB of data used during this test. So it is comparable to the data usage of the Clubhouse app.
Battery consumption of Clubhouse app
To precisely measure mobile devices' battery usage, we use Power Monitor made by Monsoon Solutions Inc. This tool allows us to collect up to 5000 measurements per second and we have been using it in our battery consumption testing lab for many years now.
Before we talk about the Clubhouse app's battery consumption, it is worth checking the battery capacity of each iPhone that is being tested. iPhone 12 has the biggest battery (2815 mAh) followed by the iPhone 10 (2716 mAh) and iPhone 7 (1960 mAh).
First of all, we ran all aforementioned scenarios on an iPhone 12. We saw that battery consumption does not fluctuate that much and remains pretty constant throughout the whole 1-hour sessions of our tests.
If we dive deeper into the differences in the app's behavior on different iPhone models, we see that power consumption decreases on newer models of iPhones. The iPhone 12 shows considerably lower power consumption than both of the older iPhones used for testing except for the iPhone 10, which consumed more power in our tests when joined a 100+ user room and app in the foreground. This difference can be attributed to the difference in screen sizes. While the iPhone 11 screen size is comparable to that of the iPhone 10, the vastly superior hardware still lets iPhone 12 consume less power than older phones.
We also didn't see that the size of the room had an impact on battery usage. On iPhone 10, there appears to be slightly higher usage for foreground use while in a room with 2 users compared to rooms with 4 or with 100 and more, but this difference is not really noticeable in real-life use.
If you join or create a room and run the Clubhouse app in the background, you can expect to drain your battery by about 120-200 mAh during a 1-hour background session, depending on your device. On an iPhone 10, your charge would drop from 100% to 92%, whereas on an iPhone 12, you would end up with 96% still left.
Conclusions
To sum up, we can say that the Clubhouse app behaved pretty much as expected and can work on pretty terrible network conditions and still consume reasonable amounts of data. Also, battery consumption varies from the device used, and we saw that battery usage decreased on newer iPhone models. New chipsets are not only faster but also more energy-efficient.
It will be interesting to see how Clubhouse will perform on Android devices when launched on this platform. The Android ecosystem is a vast and ever-changing ocean of different chipsets and devices, and it is a real struggle for developers to release apps on this platform. We have 3500+ real devices for testing, and most of them run Android. So we are in a good position to help companies ensure their Android apps' high quality by providing timely feedback on potential problems before new releases hit the market.
Contact us if you want to test your app's performance and see how it compares to the competition.