Quality Assurance
April 28, 2022
Kickstart Your IT Career With These CV Tips and Tricks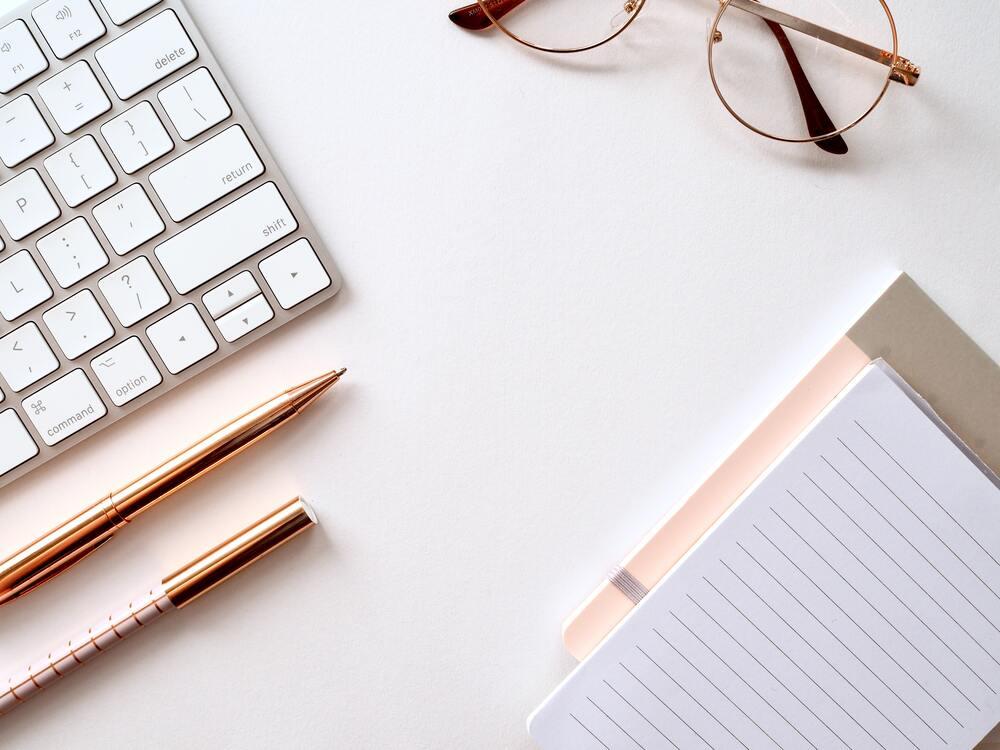 Applying for your first job can be a stressful and nerve-racking experience—especially if it's in IT. To make the whole process a lot easier, we have some tips and tricks to help you create your first CV and land a job interview.
When preparing your CV, always remember—quality over quantity. A CV is not your autobiography, so there's no need to include every single detail and abstract of your life. Tailor your CV for the position you are applying for by going through the job description, finding specific keywords, and then implementing them in your CV.
This step is particularly important as technical recruiters go through multiple CVs on a daily basis and spend an average of just six seconds reading them. Some are nicely formatted and written, others, not so much. Therefore, if you want to get noticed by recruiters and stand out from other applicants, how you write and format your CV is critical. And if you're not sure about what language your CV should be in, the answer is use the language used in the job description.
You might be interested in: How We Hire Engineers Internationally
Header / contact information
Let's start from the top of the CV—the header. Include your name, last name, phone number, email address, and current address. There's no need to put a full address—the city and country you are currently living in is enough. Most importantly, make sure that the contact information you provide is correct, otherwise recruiters won't be able to contact you.
Tip: If you are a professional who is interested in changing careers and getting into IT, put your work experience first. If you are a student, list your education first.
Work experience (if any)
Include past work experience even if it is not related to the IT field. If you have multiple work experiences, include relevant job experience or if none are related to the job, then include your three most recent experiences. Write in a reverse chronological order, start with your most recent position first. Don't forget to add month and year time frames.
Tip: Use bullet points when describing your key skills and responsibilities.
Education
When applying for an IT-related position, you can—and should—include your academic achievements in other fields. In this section, list your bachelor's and master's degree along with the university's name and the dates of study. If you have unfinished higher education, include it as well, just mark it as incomplete. For example: Incomplete Bachelor's degree in Computer Science. If you have completed any professional courses that are relevant to the position, add those in this section as well. Do not include every form of education you have completed, such as irrelevant short courses or certificates you have obtained. Select the items that are most relevant to the position you're applying for. Using bullet points, add key things you have learned. Write 1-2 sentences next to each bullet point.
Skills
Although your soft skills are important, you will get the chance to show them off later in the interview. For this reason, focus on your hard skills in this section and allow them to shine and grab recruiters' attention. If there are any specific technical skills mentioned in the job application that you also possess, make sure to include those too. Don't exaggerate your skills as you might fall short during the technical interview.
Tip: For your language assessment use the CEFR standard. For example:
Latvian – Native
English – C1
Formatting
Make sure your CV is easy to read and visually appealing—without any grammatical errors. Keep your CV neat, clean, and 1-2 pages long. Longer CVs that are more than 600 words are 43% less likely to get hired. Additionally, don't use too many colors, 2-3 should be enough. If you do use colors, make sure they are contrasting so that your CV is easier to read. When it comes to formatting, it's best to have one or two columns for text to allow recruiters to easily scan and find key information. And if the salary range is included in the job description, do not add it to your CV.
Tip: Save your CV in a PDF format to make sure the formatting, layout, and design won't change, no matter the device or software it's opened on.
The dos and don'ts when writing your CV
Use these tips and tricks when creating your CV, but of course don't let this stop your creativity. Below is a CV created by Emily Vu, based on a format used by her dream company—Spotify. Her CV includes some of the tips we mentioned above, like writing text in 1 or 2 columns, not using too many colors, and using bullet points for describing key responsibilities. Her CV is nice and neat, but at the same time it is very innovative and creative. If you have a similar idea, go for it!
Are you ready to kickstart your career in the IT industry or perhaps you're looking to make a career change and are finally ready to explore your options? Whatever your career goals, we can help you achieve them. Check out our careers page and explore our open positions. Prepare your CV using our tips and tricks, and apply. We're always on the lookout for motivated people to join our team so don't hesitate to send us your CV. We look forward to hearing from you.