Employee Spotlight
June 10, 2022
This Is How We Rock: Meet Our Musically Talented Team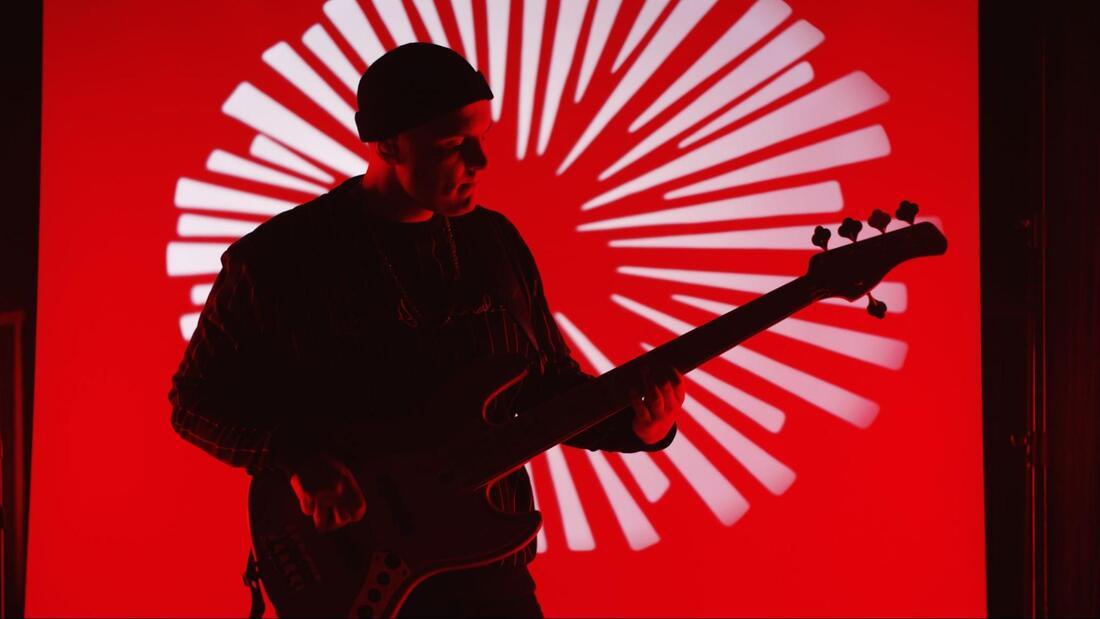 We are big fans of music—well, more like huge fans of music! In fact, out of the 500+ quality assurance experts that make up our team, more than 40% play at least one musical instrument. Who would have guessed we had so many musically talented IT experts? That's why we're super excited to introduce you to five of our team members and tell you more about their musical talents. Turn up the volume!
Music for your lungs
Elgars Dobkevičš is a QA Engineer at TestDevLab, and his obsession with playing music started after his parents had learned that playing wind instruments can help asthmatics learn to control their breathing and increase lung capacity.
"My parents enrolled me in a music school where I learned to play the trumpet. After a while, I also learned to play the piano as a secondary instrument. When I finished music school, I had 6 years of experience playing the trumpet and 5 years of experience playing the piano. After graduating, I had an itch to learn a new instrument because during most of my childhood, playing music was a big part of my daily life. At the time I was interested in rock/metal music so I decided I wanted to learn the guitar. I took private lessons for 2 years to learn the basics but as I was about to begin studying in a vocational school away from my hometown, I had to start learning things on my own and I've been doing that and practicing on my own for about 8 years now. Of course, I've taken breaks during that time but I've noticed that sooner or later the need to blow the dust off the guitar and play for a while takes over."
Mixing and recording
A sales specialist in the office and a heavy metal cover artist at home, Matīss Klaviniuss has been playing the guitar for around 18 years now.
"I've been focusing solely on being a recording guitarist, which ties in with my other hobby and main obsession—recording and mixing. For the last 8 years or so, I have been actively recording, producing and mixing music. This is where I've been able to utilize my guitar skills the most. It all started in kindergarten when I first started singing and which led me down the rabbit hole where I find myself today. I began recording and mixing after I returned from a tour across the pond and decided that I want to be more involved in the creation process rather than performing. A fruit of my obsession is a project I take part in, MetaCovers, where my friend and I make some heavy pop covers."
For Matīss, the most inspiring thing about music is "the epic proportions of unpredictability a song can embody." The same song can evoke different feelings depending on the life circumstances of a person, its intentions and mood.
"The nuances that you can embed in a song elevates or even completely changes what the song was originally about. It's a strange game of millimeters that has a butterfly effect."
Switching focus
Marks Ivanovs, who has been working at TestDevLab for almost two years as a Functional Manual QA Engineer and Test Analyst reveals music is his favorite way to unwind after work:
"I love my job, but of course, after work, I gladly want to switch focus and music is the best option for me!"
For about 13-14 years, Marks has been playing the  bass guitar, starting off by playing in small local bands in Daugavpils in various genres, along with taking double bass classes at music school. This gradually expanded his musical horizons and skills. When he moved to Riga he started to participate in different music projects as a session musician.
"I am currently a part of a local band called Kris & Oz. The band was formed in 2014 but I joined them only 4 years ago. I love this band because we are creating original music where we can express our creativity."
A rush of emotions
Our QA engineer Gatis Jugāns believes that music is a great way to train your brain and strengthen your multitasking skills. A self-taught musician, Gatis plays the drums and performs with several music bands, playing on stage during town festivals, local concerts, and other events. He is also not too far away from mastering the guitar.
"The feeling that comes when performing live—the surge of emotions and the goosebumps—is addictive. It inspires me to play music and relive that feeling over and over again."
Mastering patience
Jekaterina Zmejeva, a junior QA specialist, developed her passion for music when she was 8 years old. Although she initially wanted to quit music school, she ended up finishing it. She realized that she can't imagine life without music and went to rock school in Jelgava. Even though that was years ago, singing and playing the piano has remained a part of her daily life.
"I would say what inspires me the most is the way playing music makes me feel. The feeling of learning something for months and finally being able to play it. For example, since the beginning of April, I have been learning a piece on the piano. The first time I was able to play it from start to finish was amazing. Plus, I feel like playing music teaches me a lot about myself and my patience."
What advice would you give to those who want to start playing music?
"Take things slow and don't get frustrated when you can't do something right away. You're gonna make mistakes when learning something new and you won't become a professional overnight. These things take time and practice (that goes for any hobby). But the feeling when you learn/write a new song is something that can't be described in words." —Elgars Dobkevičs

"Manage your expectations—ask yourself, where do you want to be with music and what do you want to be capable of doing, and focus on achieving that. If you want to be able to play a few tunes on an acoustic, learn chords and practice strumming patterns. If you want to play on stage or in a band, start by learning your favorite songs. This way, you'll evolve in the direction you actually want to go. There's no need to learn years of music theory if all you want to do is headbang and play some AC/DC." —Matīss Klaviniuss

"If you want to learn to play an instrument, first of all, you must be passionate about music and imagine yourself creating music on stage. The next step is to find a teacher or an experienced musician who can introduce you to the world of music and give you useful advice. Finally, practice, practice, practice, and don't put your creativity in frames. There are no limits, self studying is also acceptable." —Marks Ivanovs

"My advice would be to go for it. Music comes in many shapes and sizes. You can sing, play, write or just listen to it. Great music is everywhere. You definitely don't have to be good at playing an instrument to enjoy it. As long as it gives you joy—that's all that matters." —Jekaterina Zmejeva
Our colleagues are a great example of the joy music can bring and how a hobby can become something more than just a hobby. They know what they love and have found a way to make it a part of their daily lives. We are proud to have such talented and creative people in our team.
Is music your hobby, too? Whether you want to learn to play an instrument or simply want to express your creativity, don't be afraid to follow your passion.
Rock, record, repeat—be inspired!
Want to be a part of an amazing team that shares a passion for quality assurance and music? Check out our open positions and join us.