Quality Assurance
October 29, 2021
Why Choose TestDevLab as Your QA Service Provider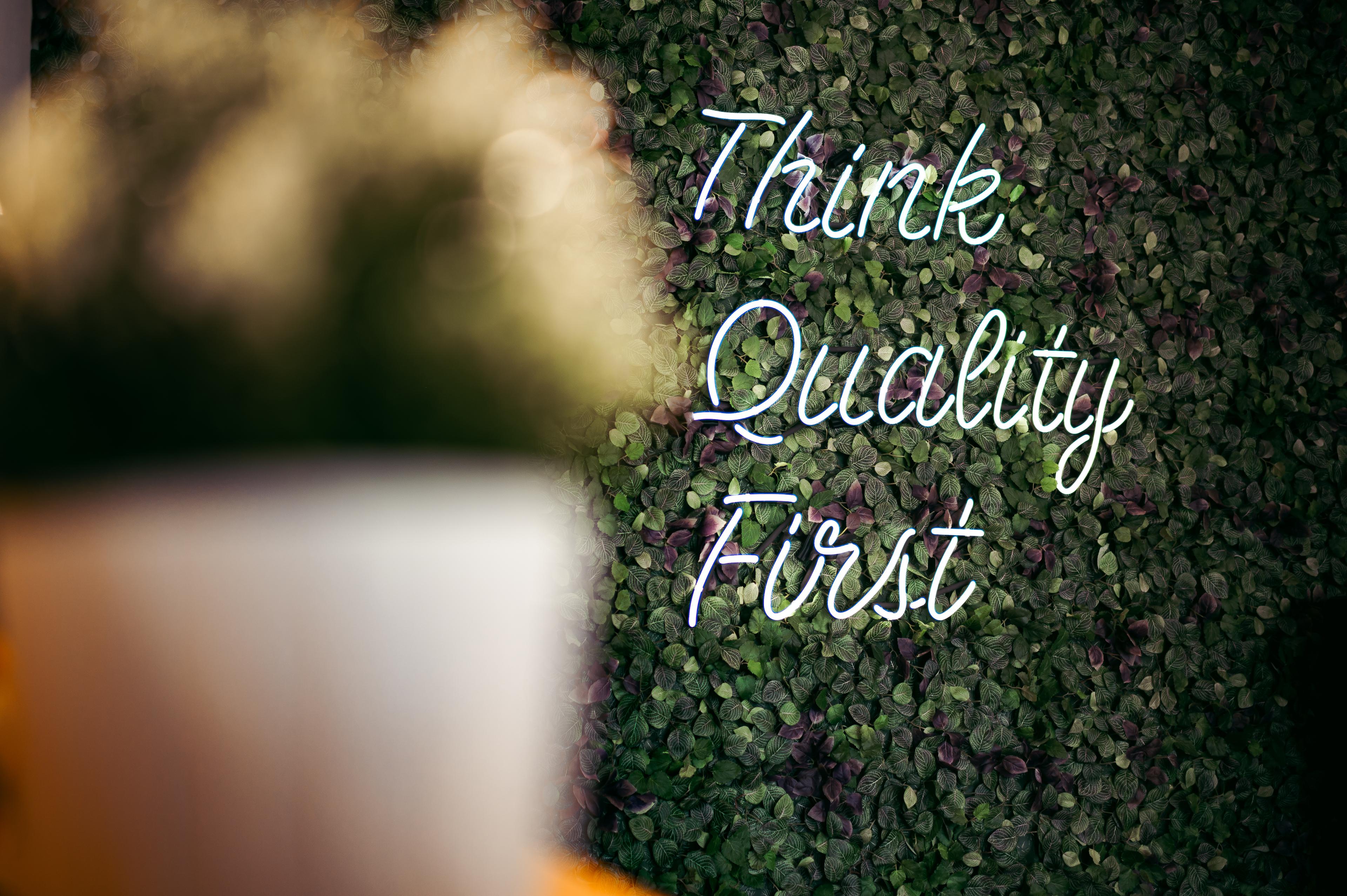 When it comes to software development, it's not just about adding new features and hoping for the best. The development process includes multiple complex but crucial steps for creating user-friendly and successful applications. You need to plan, specify, design, program, test, fix bugs, and adapt to unexpected situations as they occur.
Based on our experience, companies often try to manage these steps on their own by creating on-site teams. Such an approach does have its advantages, but it has some disadvantages too. Before choosing to work with an on-site team, you should think about whether this approach best suits your needs. Namely, there is a possibility that on-site teams might not deliver the best price-performance ratio or overall quality outcome. For that reason, you should consider using another approach — outsourcing.
According to ISTQB (International Software Testing Qualifications Board) standards, software testing should be entrusted to neutral third parties that can provide a fresh, objective view of the product.
TestDevLab is a quality assurance service provider with more than 10 years of experience in quality assurance. We provide a range of software testing services, quality assurance consulting, custom testing tool development, and so much more.
But with so many QA companies out there, how do you know we're the right fit for you? Here are 6 reasons why we think you should choose TestDevLab as your quality assurance service provider.
1. Fully dedicated to QA
We have been in the software quality assurance business for over a decade now. In the beginning, we started off as a full lifecycle service provider. We offered everything from software engineering to quality assurance services, but eventually, we decided to focus only on quality assurance. The reason was simple — we wanted to invest our time and resources into becoming a leader in one specific area. So far, this has worked out pretty well for us. We have been recognized for our excellent work and have worked with — and continue to work with — companies from all across the globe. Our clients include startups and well-known industry giants like Microsoft, Twilio, Orange, Discord, and Telefonica to name a few.
2. Wide range of QA services and custom solutions
Would you agree that if you put your time, money, sweat, and even your soul into something, then you better do it right? Well, we do. We have lived by and worked with this idea for over a decade. After years of hard work and continuous improvements to our services and custom solutions, we have gained extensive experience in various industries such as fintech and banking, communications, hardware and IoT, and many more.
That is how we have been able to gain the trust of startups and Fortune 500 companies. We are able to understand our client's products in great detail and select the most suitable solution for them. Whether it is building the QA process from the ground up, developing a coherent QA strategy, or helping with some specific aspect of testing — we can do it all.
Our testing services include everything from manual and automated testing across different platforms (mobile, web, desktop, SDK/API, backend) on more than 2,000 real devices — to custom solutions like audio/video quality testing, data & battery usage testing, GPS simulation, custom test framework development, and more. We can introduce different testing services or add an additional workforce to existing projects in a matter of days.
Additionally, we have built a custom load and performance testing tool, Loadero, for web solutions or WebRTC apps. Loadero allows you to simulate tens of thousands of users from up to ten geographical locations. This is particularly useful when planning new product launches, preparing large-scale marketing campaigns or understanding your product's limitations.
3. Internationally certified engineers
If you want to play in the big leagues and offer services to world-renowned companies and rising stars, you must be able to deliver and guarantee high-quality services. For that reason, we offer our clients only ISTQB certified engineers. This serves as an additional assurance that our engineers follow the industries' best practices. Whether you need a test automation expert or QA team lead with solid experience in leading a team of over 50 engineers – we've got you covered!
4. Detailed and in-depth test reports
After the software testing process is complete, clients receive a detailed test report. This report is typically used to assess the overall software quality and help in bug fixing. We understand the importance of good software test reports and the issues that bad reports can cause. Good test reports provide a detailed account of the testing process, encourage developers to make changes, and contain actionable steps. In fact, test reports are just as important as the testing process itself. They need to be well-structured, easy to understand and enable teams to make decisions on them quickly. Badly kept and poorly formatted reports, on the other hand, can cause misunderstandings, unwanted delays, and unnecessary headaches. Bug report formats and used technologies – such as test management tools − can change based on clients' needs, requirements and used services.
Thankfully, reporting is one of our strengths. We are able to create detailed and in-depth test reports that precisely meet our clients' needs. We also like to combine our test reports with competitor analysis, which our clients appreciate greatly. Traditional test reports come in handy for bug fixing, while competitor analysis shows how your product ranks amongst the competition. We like to go above and beyond our clients' expectations and ensure their product is everything they envisioned.
5. Located in Europe
When it comes to location, we've hit the nail on the head. We are based in Latvia – with offices in six cities – and have recently expanded into Estonia and North Macedonia. This gives us a geographical advantage when working with clients in a different time zone. We work with clients worldwide on a daily basis. Some of our clients include Microsoft, Twilio, Truecaller, Orange, Telefonica, Omio, Viseo, and Eargo.
We use the time zone difference between us and our clients to our advantage. If your company is based in the United States then our cooperation can lead to a 24-hour development cycle. That means that while your development team is sleeping tight, our QA engineers are working hard and creating test reports for you. Additionally, we adjust our working day so that our engineers can participate in all necessary meetings with project representatives.
Usually, under normal circumstances, when there are no worldwide travel restrictions, we offer two engagement models – remote and on-site. As we are based in Latvia, which is a member state of the European Union, we comply with EU legislation and can freely travel within the EU and abroad. You can count on us.
6. Pilot projects
From our experience, we find that sometimes tech companies underestimate the importance of software testing or don't trust outsourcing companies. Of course, everyone has their own reasons for choosing one or the other approach. However, from our experience, getting some fresh insight from a neutral third party can lead to unexpected, yet useful results.
It has been repeatedly proven that after a couple of weeks of testing, we can find significant and even critical errors that could have led to a bad user experience and data loss. Such errors could cost tremendous amounts of money and hurt your brand reputation. So, would you bet on the quality of your product?
By using our services and utilizing our extensive experience and broad device coverage, you will be able to receive valuable insight into your current product's quality, as well as recommended activities for improvements. For two weeks, our QA engineer will assess the current QA situation, perform tests – on mobile, web, desktop, SDK/API, or another platform – and present the results to your developers and stakeholders.
What do our clients think?
Take a look at what Árni Hermann Reynisson (Co-founder and CTO at Avo) had to say about their experience working with us and their pilot project:
We did a one-month pilot project with TestDevLab which included thorough test specs for Avo's SDK, an Android app for manual testing on the device and manual QA.

We were very happy with the work as TestDevLab's team is responsible, reliable, and delivers high-quality technical work. Their reporting was detailed and easy to understand and was not limited to bugs in the code but also suggestions on how to improve our documentation.

After the pilot, we decided we wanted TestDevLab's help with automating tests for our extensive matrix of Avo SDKs and are now working with them on that.
Want to find out why we're one of the best QA service providers out there? Contact us to learn more!