Employee Spotlight
January 19, 2022
From Wind Tunnel Instructor and Sales Expert to IT Project Manager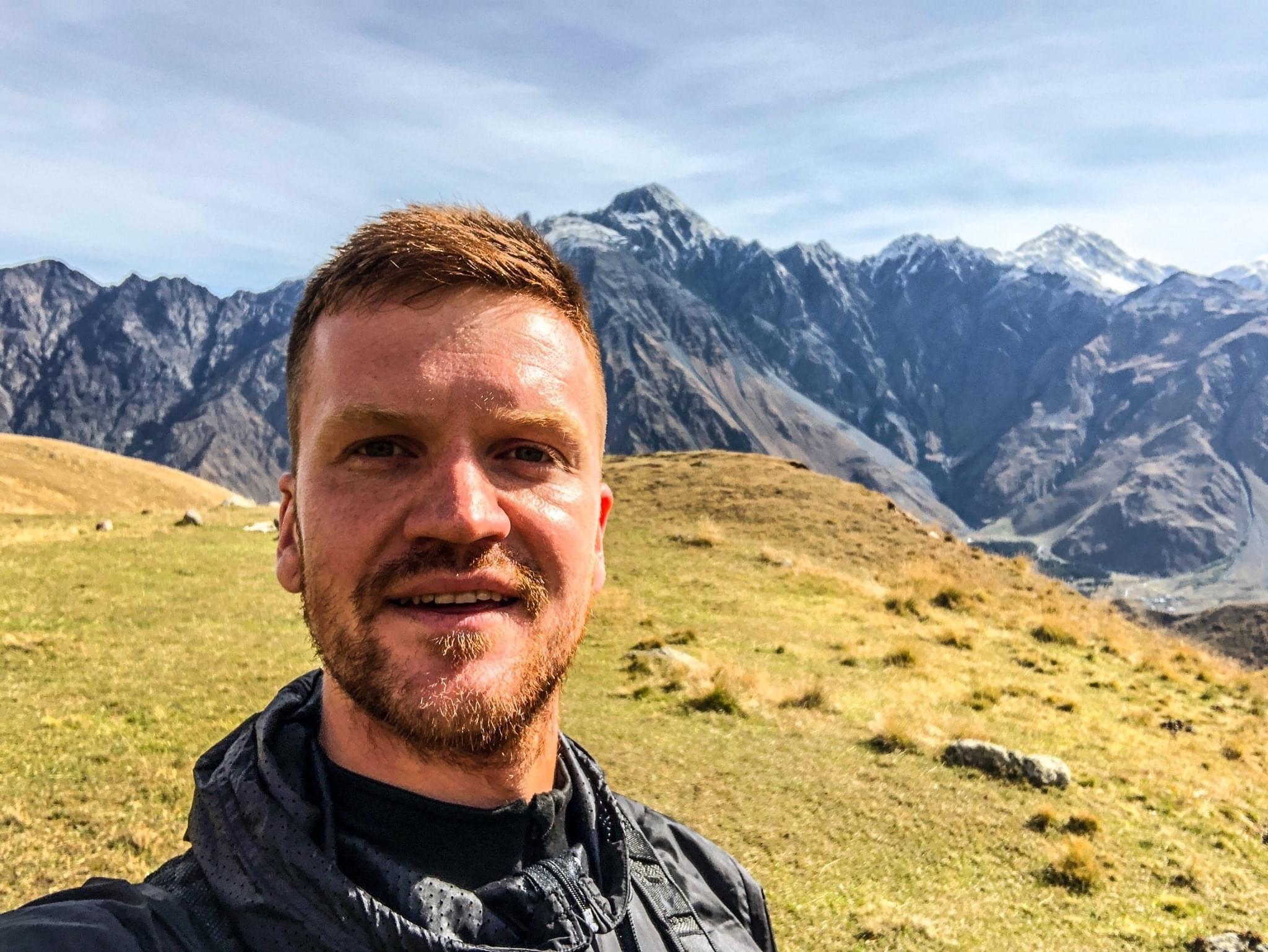 I've always had a passion for working with people and helping others lead passion-driven lives. I believe it's important to trust your instincts and follow your dreams. One of my childhood dreams was flying. So, naturally, I went with my gut feeling and chased my dream. I spent countless hours studying and put an enormous amount of hard work to reach my goal. I was passion-driven and goal-oriented. The result? I learned how to fly and became a vertical wind tunnel instructor. What made it even more rewarding was that I was able to help others fly as well.
Soon enough, I had 10 years of experience under my belt, working as a freelancer. Being a wind tunnel instructor is certainly an exciting and fun job. But it comes with a lot of responsibility too. It's a job that teaches you to improvise. It pushes you to find solutions in hundredths of a second and make quick decisions that will get the most out of your moves.
Working as a wind tunnel instructor has shown me just how different people are. When teaching people how to fly, I understood that each person requires a different approach to bring out the best in them. The same principle applies when leading a team. You need to understand each of your team members in order to bring out the best of them. You should be able to make them feel comfortable as part of the team and create a supportive work environment. Only when you do this, will they be able to use their skills to the best of their abilities.
Apart from 10 years of international experience as a wind tunnel instructor—working in the United States, Vietnam, Saudi Arabia, Denmark, and Slovenia—I also have 8 years of experience working in B2B sales. In this role, I was scheduling appointments, making cold calls, organizing meetings, meeting customers, understanding their needs, finding and developing solutions, and presenting the results. And I made all this happen while adhering to time and budget. After presenting results to customers, I would then follow up with calls and meetings, and agree on the next steps.
My experience in sales has taught me that the key to building long-lasting business relationships is trust and transparency. And the main skills that have helped me build healthy business relationships is the ability to listen and act. Or to put it in other words—good and open communication is everything.
Making the decision to change professions
Though I enjoyed working as a wind tunnel instructor and in sales—and was quite good at what I did—I was ready for the next chapter of my career. I wanted something permanent, something that would give me a better sense of security and growth opportunities.
And this new chapter came sooner than expected—or in my case, completely unexpectedly. As I was getting ready to leave the United States after a successful project, I was listening to a podcast. In this podcast, I heard something that really got me thinking—the best way to invest money is in yourself. Something in these words sparked a change within me that really made me think about my future and where I wanted to be. If I'm not flying or working in sales, what else would I do? What were the things about working as a wind tunnel instructor that I enjoyed most? And what was it about working in sales that gave me satisfaction?
Little did I know this would be the first step toward starting my new career in an entirely different industry. I wrote down all my skills and what I liked doing. I then realized that the one thing that was always by my side was my computer. It was what I used to communicate with clients and teammates and get work done. So getting into the IT industry came easily to me. I decided to enroll in an intense three-month full stack development course.
After successfully completing the course, the next step was to find a place where I could  get some experience and apply my newly acquired knowledge. I needed to see how everything worked from the inside, and as luck would have it, I stumbled upon TestDevLab. I started out as a QA engineer in the audio/video department. Here, we tested different apps. It was up to us to check audio and video quality, see how the network impacts quality, and look at other variables that can affect the quality.
Learning from previous experience and going forward
I think that every past experience is useful and can contribute toward your new goals. You just need to look at things from the right angle and identify the ways you can use and adapt previous experience to your current situation. Here is how I was able to take my existing knowledge and skills and use them to effectively carry out my new role.
From my first day at TestDevLab, I was determined to understand how everything worked. I tried to understand and learn as much as I could. I realized that the skills I had learned before, could easily be adapted and used here. For example, my communication skills, which I gained from my past experiences, definitely proved to be useful. And on more than one occasion.
In fact, having good communication skills is extremely important, regardless of the role or industry you're in. You need to be able to listen and understand instructions in order to complete a task correctly and efficiently. My communication skills helped make my transition into a new role much smoother.
Later, I took on a new role and became an IT project manager at TestDevLab. Again, I was able to take my sales skills and apply them to projects. Specifically, when working on a project, it is necessary to:
Understand who your client is.
Be aware of their needs/problems.
Recognize how you can help them.
Prepare an offer.
Present the offer.
Conduct negotiations.
Inform the client of any news or changes.
Follow up.
These series of steps were well known to me. I had used them before while working in sales. This made me confident that I could apply old skills to develop new ones. I learned that every skill is just as valuable as the next. You just have to adopt and adapt.
Paving the road to success
If there's one thing I've learnt over the years, it's that all experience is good experience. Here are my key takeaways from applying the skills that I've acquired over time to succeed in my current role as IT project manager:
Having a good and honest work ethic is crucial. If you are open, honest, and fulfill your promises, there is a good chance that the client will continue to work with you.
Possessing strong communication skills can seal any deal. It's important to ask open questions and once you're done—shut up and listen. This is how you can get information about what your client needs or expects.
Everyone has a strength that they can bring to the table. To make sure you successfully achieve the end result—and do so on time—it's vital that you bring the team together and make the most of individual strengths.
Understand what your responsibilities are and put everything in a time graph. This way, you know exactly what needs to be done and when. In the end, it's good if you're proactive, can make decisions independently, and take the initiative and responsibility for what you do. Additionally, you should follow the elephant technique—divide tasks into smaller chunks and complete them one by one. The ability to prioritize tasks and create a to-do list will benefit your career and stimulate professional growth.
Focus on and continue to improve team communication. I believe it is very important to unite your team and use the right language when communicating with your team. Promote open communication in team projects. Establish clear goals, set tasks, encourage feedback, and welcome new ideas.
Fortune favors the bold
Use each skill you acquire as a stepping stone toward your next goal. What I have learned from switching to a completely different industry is that everything is possible as long as you have a can-do attitude and positive mindset.
From wind tunnel instructor and sales expert to IT project manager, I can proudly say my career path is anything but dull. I look forward to growing my skills even further.
Thinking about a career change? Check out our open positions or contact us with your project details to learn more about how we can help you bring your app to perfection. Find out what makes us the best quality assurance service provider.