Quality Assurance
January 5, 2023
The State of Virtual Reality in 2023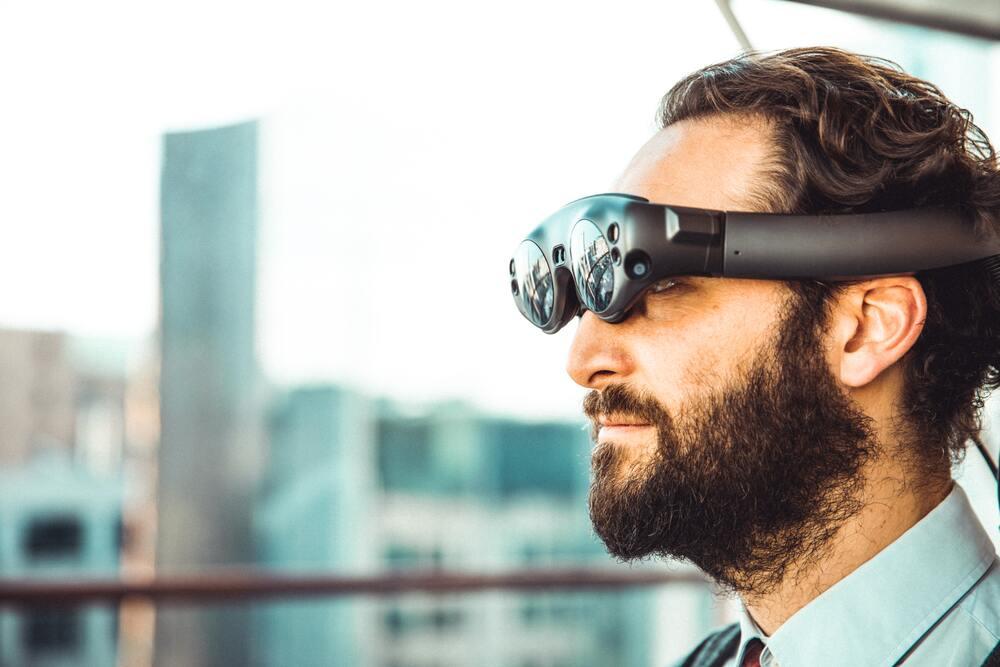 Over the last few years, virtual reality has really taken off, particularly after the metaverse was popularized and began to gain significant traction when Meta CEO Mark Zuckerberg unveiled plans to build a metaverse in 2021, which he described as "the next chapter of the internet". Ever since then, people have become more aware of virtual reality and curious as to what such technology can bring to users, while more and more companies have started to explore how virtual reality can help make significant advancements within their industry.
Statistics reveal that approximately 170 million people worldwide use virtual reality technology—either directly or indirectly. We can safely say that virtual reality has revolutionized the way users interact with and experience the world around them. So this brings us to an important question—what is the outlook of virtual reality for 2023? Will we see more people using the technology, how will it affect different industries, and what are some key statistics people should be aware of?
In this blog post we will take a closer look at the state of virtual reality in 2023 and explore what users and different industries can expect. But before we begin, let's remind ourselves what virtual reality—or just VR for short—actually means.
What is virtual reality?

Virtual reality is a technology that simulates an environment in which the user can interact with objects, people, and information. Namely, it offers users an immersive experience. The technology includes headsets that allow users to view virtual environments in three-dimensional space and manipulate them by moving their heads and bodies. In the past, VR has mainly been used in video games, but now it's being used for more serious purposes, like helping medical professionals train and prepare for surgeries and changing the way car manufacturers design and test vehicles.
VR technologies and accessories
As mentioned above, virtual reality can be experienced through a headset. Along with a headset, there are various VR accessories that can further intensify and provide a multi-sensory experience. Here are some examples of the most popular ones:
VR covers are a great add-on to wick away sweat that may irritate your skin while playing intensive games.
VR controllers are used as a gaming accessory to better register your physical hand and finger movements in games.
VR gloves are an alternative to VR controllers that offer a realistic touch sensation and imitate hand gestures to control movements in a game.
Full-body trackers are lightweight vests that are mainly used for training and provide a great level of immersion and interaction.
VR lenses protect the headset lenses from minor scratches, fingerprints, and filter out any harmful light.
Grip covers with knuckle straps are a great way to help users keep their grip on the controllers.
Headset stands are used for storing, assembling, and organizing VR devices and controllers.
Table tennis paddle grips are highly realistic table tennis simulators that are designed to improve the VR gaming experience.
Virtual reality in 2023: Industry overview

In previous years, many industries have adopted VR and used it in their own way, mainly to improve their users' experience or streamline their work processes. In 2023, we can expect the use and popularity of VR in different industries to continue to grow. This may raise the question about how VR technology will affect jobs. Well, according to a PwC report, around 23 million jobs will be impacted by VR by 2030, while it is forecast to deliver a £1.4 trillion boost to the global economy. This does not mean that peoples' jobs will be on the line, but rather VR will enhance and make certain jobs in various industries easier—such as in the health and automotive industries.
Let's take a closer look at how VR will impact industries.
VR in the gaming industry
As one of the industries that was first to incorporate virtual reality, immersive technology will continue to thrive in the virtual reality gaming sector and become more mainstream. Gaming enthusiasts will be able to enjoy an even more interactive experience, with more realistic graphics and better character control using hand gestures and voice commands. Another thing to look forward to this year is the launch of various new VR headsets, including Playstation VR 2, Meta Quest 3, and many other headsets that will be unveiled at CES 2023—the biggest tech conference which TestDevLab will also be attending.
Also, the value of the virtual reality gaming industry is forecast to grow. In the VR Games Market Report 2022 by Newzoo, it was reported that the market would reach $1.8 billion by the end of 2022 and is expected to increase to $2.5 billion in 2023.
VR in the entertainment industry
The entertainment industry is another field where we will be seeing a greater presence of immersive technology. Virtual reality allows many people to experience various forms of location-based entertainment activities—like concerts, art exhibitions, theme parks, and museum tours—virtually and from the comfort of their own home.
Google Arts and Culture is a platform that allows users to virtually visit world-class museums, national parks and other interesting destinations. These expeditions, or virtual field trips, are available using a web browser or mobile device. This year, we can expect even more art institutions to join museums like the British Museum, the Louvre, and the Guggenheim, and take advantage of virtual reality. Additionally, in 2022 many artists held metaverse performances, with some even transforming into Minecraft avatars. We can expect other artists and groups to follow suit in 2023.
VR in the automotive industry
In 2023, the automotive sector is expected to be worth US$ 35.16 billion with an average-paced CAGR of 4.17%. The entire end-to-end process for automobiles will be significantly impacted by VR technology. This includes processes in different areas, including maintenance, training, design and prototyping, production, sales, and even marketing. For example, during the design and prototyping stage, car manufacturers can build a digital twin and use VR technology to perform experiments and assess various design options, while lowering the development cost.
Additionally, VR comes in handy for marketing and sales activities—like creating virtual showrooms. Virtual showrooms make it easier to showcase new models to customers and many brands have one. For example, KIA has a VR showroom that lets people explore the interior and exterior of the vehicle, and make custom adjustments as per their choice.
VR in the healthcare industry
Virtual reality has provided new ways to train and educate healthcare workers by preparing them for real-life practice and procedures. Namely, medical professionals can take part in repeatable immersive surgical simulations that provide valuable practice without the need to practice on live patients or in the midst of an emergency. Virtual reality is also making steady advancements and creating new avenues in patient care. So with the many benefits of immersive and interactive technology, VR is set to continue its success within the healthcare industry. A report from Research and Markets projects that the AR and VR market in healthcare could see a 22.50% CAGR during the forecast period, 2023-2027, reaching a market value of US$ 9796.29 million by 2027.
VR in the retail industry
Many consumers are embracing the shopping experience offered by virtual reality. With virtual reality, consumers can virtually visit a store, walk around the store, and even try out an outfit in a virtual dressing room. And it seems that a good portion of VR users are using the technology to improve their shopping experience. According to PwC's Global Consumer Insights Pulse Survey, approximately a third of VR users had joined a virtual world to experience a retail experience, with a third of those users making a purchase after browsing or trying a product in VR. Additionally, in the forecast made by Market Research Future, the global virtual reality in the retail market is expected to reach US$ 20.9 billion by the end of 2023.
Testing VR technology—How TestDevLab does it?
At TestDevLab, we can employ an effective software testing strategy to ensure your VR solution works flawlessly. To do this, we offer a variety of software testing services for this purpose:
Performance testing. Evaluating the stability, speed, and responsiveness of your solution under a specific user load.
Usability testing. Verifying if all features work as intended and detect any flaws in the architecture, logic, or interface design.
Audio and video quality testing. Checking the overall audio and video quality of your VR solution to make sure there are no hindrances to quality.
Hardware testing. Making sure any external devices, like headsets, sensors, and accessories work properly without obstructing the user experience.
Accessibility testing. Testing your solution against relevant accessibility guidelines to ensure an inclusive product that is accessible to all users.
Security testing. Checking for security vulnerabilities by running various tests to ensure your solution is protected against cyberattacks and security breaches.
10 VR statistics to know in 2023
Key takeaways
Looking at the current use of virtual reality across different industries, it's safe to say that virtual reality is here to stay. In 2023, we can expect to see virtual reality become more easily available to users, which will motivate more users and businesses to get on the trend and start using VR—whether it be to enhance their gaming experience, simplify the way they shop, build their skills within their profession, or streamline their business processes.
The possibilities of virtual reality are endless and they promise countless benefits—but only if done right. For this reason, it is important to adequately and thoroughly test VR technology and solutions throughout the software development lifecycle. This is the only way to ensure a high-quality solution that meets user expectations in all respects.
Do you have a solution that uses virtual reality or perhaps you have a device that can be connected to virtual reality? We can help you test it to ensure it works as intended and delivers a great user experience. Contact us with your project details and let's schedule a chat!