Quality Assurance
May 30, 2023
Tips for Onboarding Your New QA Partner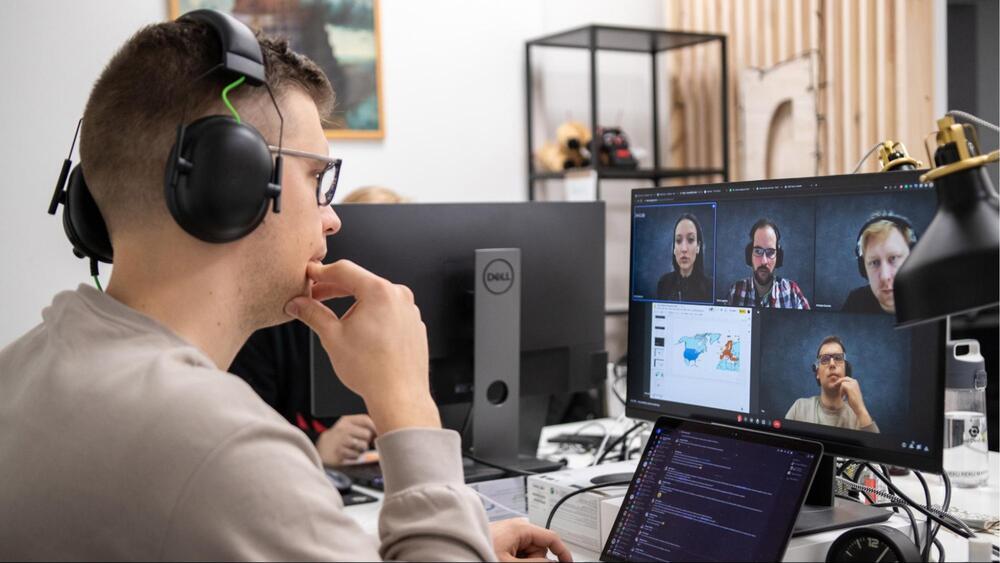 As businesses grow, so does the need for change. Over time, changes become a constant factor that businesses—large and small—must learn to navigate. Whether it's introducing new tools, leveraging new skills, or bringing in new team members, adapting to these changes is essential to achieving business goals.
However, change can be intimidating, and many businesses find it challenging to adjust and step out of their comfort zone. This is particularly true for companies who have or are in the process of developing a software product and are in need of quality assurance services. While the option to hire more software testers is always on the table, this option can be more expensive in the long run. This is because you would need to spend vast resources to find the right skill set, provide adequate training to new employees, and buy relevant test devices. Working with a QA partner, on the other hand, is a more efficient way to expand QA teams on an as-need basis and access a variety of skills and resources without overspending.  
To ensure a successful collaboration, how you onboard your new QA partner is critical. Namely, it's important to make the onboarding process for your new QA partner as smooth as possible. In this blog post, we will explore some helpful tips from an onboarding perspective to ensure a smooth onboarding process for your new QA partner.
1. Creating clear QA requirements

Establishing clear requirements when onboarding a new QA partner is a great way to introduce the defined testing strategy that will be used in the project and ensure that the QA team is equipped with all necessary knowledge related to the project. These requirements—or project guidelines—should cover things like technology requirements, timelines, and issue reporting systems.
It is a great practice to have an onboarding document where new team members can become familiar with testing processes used in the project—testing phases, issue reporting systems, and general information about the project.
Few onboarding tips when creating requirements for QA:
Be available for your team. Make sure that you are easily reachable, especially during the early stages of onboarding, as the team might have questions or need more detailed explanations about project requirements. In the early phases of a project, some processes might still not be clear even after reading through requirements, so it is great to have a person available throughout the testing process to discuss any uncertainties  and find solutions for common QA challenges, such as communication, project management, and documentation.
Be specific. Provide clear and specific details about the type of testing that will be used, the technical environment that will be needed, and the tools and platforms required for the project. It would also be helpful to include a comprehensive list of tools, resources and access needed for the project.
Be proactive. Include a scenario for troubleshooting in the requirements. It is great to have a rollback plan in case something does not go according to plan. This way, QA engineers will be better prepared to handle unexpected situations and will know what actions to take.
2. Implementing strong communication protocols

Good communication is key to a successful collaboration with a QA partner, as it can significantly impact team productivity and motivation. Therefore, establishing and implementing strong communication protocols is important.
Certain types of conversations should always be held in person to avoid misunderstandings, particularly when discussing sensitive topics, like performance reviews, corrective feedback and conflict resolution. If meeting in person is not possible, for instance, if a member of the QA team is working remotely, the next best option would be to have a video call with the other party. Video calls are better than direct messaging or emails because the element of reading body language is also there.
What to consider when implementing communication protocols:
Define communication schedule and channel. Create a schedule that will detail how often meetings between you and the QA team will occur—daily, weekly, biweekly—and how they will be conducted—via email, video call, phone, or in person. Meeting with the team regularly is necessary so that everyone is on the same page and has the latest updates concerning the project. It's also a great time to bring up any other questions that might need to be discussed between team members.
Offer multiple lines of communication. Provide more than one way for teams to communicate with each other and a way to reach you. Consider communication options like phone, video conferences, direct or group chat messaging, and work emails.
Define roles and responsibilities. Make sure that lead roles such as Test Analyst, Test Architect, Test Automation Engineer and QA Team Lead have been assigned in QA processes. Clearly defined roles and responsibilities can help promote greater efficiency and encourage the team to work more effectively towards a common goal.
3. Working with an offshore QA partner

Working with a QA partner that is located in a different country or time zone to yours can come with its own set of challenges, particularly where communication and teamwork is concerned. Having a good onboarding process can help avoid situations where remote QA teams feel disengaged from onsite teams, and also helps foster a positive work environment in which teams feel valued.
Prior to commencing work with your new QA partner make sure you communicate their role to in-house teams, define how and when communication will occur, and clearly state your goals and expectations for the collaboration. This way, you can ensure that the collaboration will run smoothly for all parties involved.
Tips to consider when working with offshore QA partner:
Share a document with time zone differences. Create a document or a common Google calendar that shows the working hours for all of your team members. This will make it easier to understand when to schedule meetings with your QA partner.
Communicate time zone differences with management. When scheduling meetings or when planning a project deadline, do not forget to also inform management if your QA partner resides in a different time zone. It is also a good practice when delivering status reports and project updates to stakeholders to remind them of the time difference between both teams.
Respect everyone's time. When organizing meetings with an offshore QA partner, make sure that the meeting agenda is prepared in advance, so that all important topics are covered without wasting the time of any team member. Also, be sure to invite only those team members who are required to attend the meeting, as syncing time zones can be often challenging.
Conclusion

Successfully onboarding a new QA partner requires careful planning and execution. By establishing clear QA requirements and communicating them effectively, you can ensure that your QA partner is on the same page when it comes to your goals and expectations. Similarly, implementing strong communication protocols, including regular meetings and progress updates, can help foster a collaborative and productive relationship. And finally, while working with an offshore QA partner can present unique challenges, there are simple ways to mitigate these challenges.
With the right approach, onboarding a new QA partner can be a smooth and rewarding process that drives quality and innovation in your organization.
Are you looking for a reliable QA partner who can help make sure your software meets the highest quality standards? TestDevLab offers a wide range of QA services that can be tailored to your needs and project requirements. Contact us to learn more.